Portfolio
Services
Concept & Budget Development
New Construction & Remodel Design Layout
Space Planning
Exterior Architectural Finish Specifications
Interior Architectural Selections
Architectural Detailing
Furnishings & Custom Cabinetry
Perspective Drawing, CAD Drawings & Color Renderings
New! Try our Designer for a Day program.  Doing it yourself?  Need some professional design direction or insight?  Contact us to hear about the program and schedule a day with a NCIDQ Certified Designer, Kristine Pivarnik, to keep your project on track.
kPd Studios in the Media
PEAK MAGAZINE awarded a kPd Studios | Kristine Pivarnik Design project the cover shot and inside included an article which showcases multiple kPd Studios remodel projects.  Follow the link to see the transformation photos and to read about remodeling tips from the professionals at kPd Studios.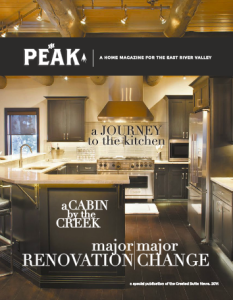 Article illustrates the recent press covering a project completion on Mt. Crested Butte by kPd Studios | Kristine Pivarnik Design in conjunction with Crested Butte Builders and Williams Engineering.  The project is showcased in The Peak Magazine which features fine homes in the East River Valley around Crested Butte, CO. View the entire article in PEAK MAGAZINE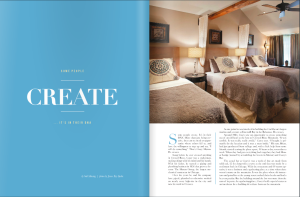 PEAK MAGAZINE interviewed Kristine about the un-sung hero, the mudroom. Follow the link to read kPd Studios professional tips on incorporating maximum functionality and style.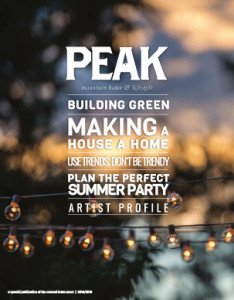 BEST OF HOUZZ 2016 DESIGN WINNER
kPd Studios wins 2016 Best of Houzz Design category in Colorado for project on Mt. Crested Butte at 18 Aspen Lane. A "Best Of Houzz 2016" designation is a sign of kPd Studios commitment to excellence! To see the winning design and other featured projects by kPd Studios visit
Houzz.com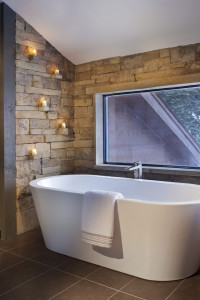 You have done an outstanding job with the interior design and have helped us get the building that we desired and a building that we are all very proud of. Thanks for your hard work and attention to the details.

– Mike V. Wells, CEO Gunnison County Electric Association


The combination of your abilities to creatively design within a restricted budget, your concern for user safety and enjoyment, and the level of professionalism you extend is making my job easier and resulting in The Plaza Hotel's project success. Thank you!

– Bill Babbitt, GM Crested Butte Mountain Resort Properties


You really nailed it with these plans. There is nothing we desired for the Visitor's Center that is not included. Thank you! You have well prepared me for the donor meeting.

– Robyn Edwards, Plant Supervisor Rocky Mountain Biological Laboratory


I truly believe you were the best hiring decision I have made in over 65 years in business. Thank you for making our home so perfect.

– Owen "Casey" Moran Chairman of the Board, F. E. Moran


We are so excited to be working with you again. We think the world of you and you care so much about us.

– Missy Brown & Doc Brown, DDS Red Mountain


I am thoroughly excited to do this project together. With your credentials, you are the real deal.

– Kim Raines, Owner Mountain Colors Paint Crested Butte


A million thanks for all your help preparing for our Friendship Bridge Council Meeting. We all agreed how nice the room looked and how totally coordinated and elegant it was.

– Nancy Heister, Director of Development Friendship Bridge, Non-profit, NGO


Thanks for being so patient with us. We know the rooms will look great when they are finished. It feels so good to write these checks!

– Chris Le Blanc, Private Residence


I am so thankful for your assistance with selecting the finish materials for our new home. By analyzing the impact each finish would have on our home's appearance and selecting them accordingly, you helped stretch our budget and more importantly stay within it.

– Jennifer Tang, Private Residence

ресторан на дом